Written by Pablo Ayala, Licensed Public Adjuster
2022 Wind Damage Claim by Pablo A. 
This guide will provide you with useful information when experiencing roof damage resulting from a storm. You can also call my office at 708.866.1641 and schedule a FREE consultation and I will be more than happy to evaluate your claim FREE of charge. 
Your roof damages may be covered under your existing homeowners or dwelling insurance policy. These events can include high wind gusts, hail, heavy rain, snow and ice weight in cold weather climates to mention a few. 
Note not all insurance carriers or policies offer the same coverages. Policy limits, deductibles  and endorsements on your policy will determine coverage or whether you should file a claim in the first place. You should ONLY file a claim where the losses or repair costs are greater than the deductible. For example you should NOT file a wind claim if your roof is only missing 12 shingles, your deductible is $2,000 and the repair cost is only $500.
Another misconception among property owners is that you need to wait to get multiple roof estimates before filing a claim. The main reason you should call a contractor or public adjuster initially is because you want to identify all damages and that the repair cost is greater than your deductible. Your insurance deductible should be the only out of pocket expense unless your policy offers an actual cash value (ACV) settlement instead of a replacement cost value (RCV).  You should file your claim as soon as possible once your property has been inspected and the repair cost is determined to be greater than your deductible. Most insurance policies require that you give notice to the agent or the insurance company when you suffer a covered loss and also limit the time you have to file a claim.

​​​​​​​ 

Filing your claim too late can result in the denial of your claim as old damages and wear and tear are exclusions within the insurance policy.
Before scheduling a roof inspection make sure that the roofing contractor can assess storm damages, provide photos and is able to write a per line item estimate ideally using Xactimate. Xactimate is an estimating software used by most insurance companies including State Farm and Allstate to mention a few when estimating repairs and applying insurance limits and deductibles. Click Here to learn more. Regardless of the roofer's estimate the insurance company will still send its own adjuster and write their own Xactimate report and provide you with a copy. 
You should not hesitate to file a claim for a legit loss where the repair cost is greater than the deductible in fear of your insurance premiums increasing.  Chances are that if your property has been affected by a storm so are your neighbors and your premium may increase when renewing the policy even if you did not file a claim. Insurance companies set their premiums by the geographical area and the level of risk of the insured group. Another factor that determines insurance premiums that have nothing to do with you or the property is the operating expense of the company and their target profit.  For additional information on what can impact your insurance premium I recommend you read an article posted on insurance.com written by Leslie Kasperowicz, an insurance insider with two decades in the industry . To read the article Click Here  
​​​​​​​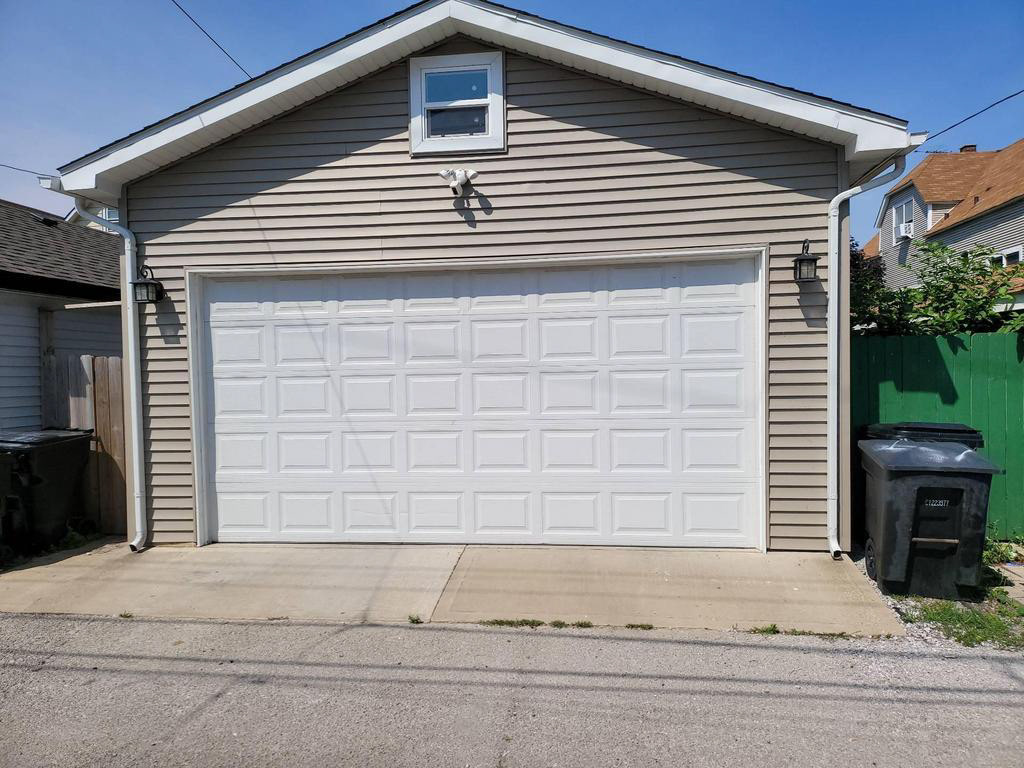 2020 Fire Damage Claim by Pablo A. 
You have suffered roof damages. What's Next?
These are four steps you should take once a loss has occurred:
1.

Document interior and exterior damages

. This is the most critical step after your safety and that of your loved ones.  This should be done before you begin the cleanup process. Take  photos and videos (50 to 100 photos or more). These photos should include photos showing the entire room from different angles where damages were sustained, close up photos of the damaged ceilings, walls, floors, and personal property. To document exterior damages, take photos of all elevations of the property, roof, and close up photos of any damaged building materials and personal property. Falling trees, missing shingles on top of the roof and roof shingles laying on the floor are very common in wind claims. Do not dispose of any property or damaged materials after a loss. You are required to allow your insurance company to investigate the loss. This includes inspecting the property after a natural event to determine whether the loss is covered or excluded from the policy. I do not recommend you walk on your roof instead call our office or a contractor to take these photos if needed. Do not rely on the insurance adjuster to share their photos so take your own. 
2.

Emergency Repairs

. It is your responsibility under the insurance policy to protect the property from further damage or loss, make reasonable and necessary repairs required to protect the property, and keep an accurate record of repair expenditures. Please refer to the "Conditions" or "Additional Coverages" under your policy for details. DO NOT complete repair or rebuild your roof before the insurance adjuster has inspected the damages. You should hire a roofer to only make emergency repairs to prevent further damages such as placing a tarp on the roof, removing wet materials and cleaning. In cases of substantial water damage you should call a water mediation company to remove any damaged materials and to dry-out the property as soon as possible. DO NOT dispose of any debris instead store it in plastic bags. You will need it as evidence of the damage. Completing permanent repairs can result in denial of your claim or a lower dollar amount settlement. Insurance companies may not pay for PERMANENT repairs or a rebuild they did not authorize. Finally, keep all receipts for emergency repairs. The insurance company will need receipts to reimburse you for emergency repairs. 
3.

File a Claim

. Once you have verified the coverages under your insurance policy and  determined your home is damaged and needs to be repaired or rebuilt due to a storm, file your claim as soon as possible. It is part of your duties to give notice to the insurance company. You can file your claim online or by calling the insurance 800 number or insurance agent. When calling to file your claim you will need to have your policy number. You will also be asked to describe the damages to your home, any personal property and the date of the storm that caused the damage. Let your insurance company know if you have taken photos and video of the damage and if you have cost estimates. 
4.

Repair or Replacement

. Per your insurance contract, you must allow the insurance company to investigate the claim to determine coverage and estimated losses so a company adjuster also known as insurance adjuster will visit your property on the insurance company's behalf to investigate the claim. Note you as the insured are allowed to hire your own adjuster known as a public adjuster to represent your interest in the claim. The insurance adjuster employed by the insurance company only represents the interest of the insurance company NOT YOURS. The claim process can be overwhelming and confusing even if you are a well educated individual but may lock construction expertise, knowledge of your coverages and rights available under the policy, all of which can directly affect the outcome of your claim. More often than not insureds are denied their claims or underpaid due to lack of representation. Find below three of the most common causes for claim denial and a low dollar amount settlement I encounter the most:
1. Poor communication and understanding of the claim process. First, it is IMPORTANT to understand that the insurance company is required to investigate and then approve or deny your claim base on the findings of their investigation.

You as the insured are responsible to EXHIBIT your losses and to cooperate with your insurance company in their investigation.

  
2. Poor insurance inspection. This can result from insurance adjuster lack of experience, work overload, poor training and very little or no construction knowledge and lack of local building code awareness affecting a repair.
3. Insurance coverage authority. More often than not it is a desk adjuster that will deny or approve your claim based on the findings of another adjuster who visits the property and not themselves. This process in most cases facilitates a faster turn around for the property inspection however can contribute to miscommunication and lack of transparency resulting in a partial repair rather than full roof replacement or the denial of a legit covered loss. 
​​​​​​​
You should never settle or agree to the initial insurance estimate
A. Always
 ask for a second opinion just like you would seek for help from another doctor if you had been diagnosed with an illness before you start treatment. 
B. Always seek for a second opinion when your claim is denied based on a policy exclusion such as NORMAL WEAR AND TEAR AND/OR OLD DAMAGES. 
C. Always seek for a second opinion when your claim is denied based on a policy exclusion and the insurance company sends a copy of the policy language containing multiple exclusions but fails to specify the cause for denial. 
D. Always seek a second opinion if the insurance estimate only allows for repairs and not replacement.
E. Always seek a second opinion if the insurance estimate is too low and no payment is made due to the deductible.  
​​​​​​​
F. Always obtain a copy of the entire insurance policy, read it and understand it. Call your agent or ask the adjuster to email or mail you a copy of the entire policy contract. Most insureds only have the declaration pages and thick that is the entire policy. These insurance documents include the following:
Roof Inspections And Estimates
Roof damages should be estimated by a licensed adjuster or roofing contractor with the resources and skill set to identify storm damages most common storm damages being wind and hail. There are 3 types of adjuster in the state of Illinois that may estimate roof repairs
1. Company Adjuster - Employee of the insurance company. Represents the interest of the insurance company.
2. Independent Adjuster - Independent contractor hired by the insurance company. Represents the interest of the insurance company.
3. Public Adjuster - Licensed professional you can hire to handle the claim for you. Represent your interest.
Insurance And Independent Adjusters
More often than not your claim will be handled by several adjusters. Your insurance carrier may use one adjuster to visit the property, document their findings with photos and send their report to a second adjuster known as desk adjuster or claim handler who is in charge of approving or denying the claim. Desk adjusters can be changed in some cases without your immediate knowledge so it is very important that you always ask for the name and phone number of every person you talk to. It is also a good practice to document all interactions with your insurance company. 
Insurance Inspections And Possible Outcomes
Insurance companies rely on the findings of the insurance adjuster to deny or approve your claim therefore it is very important for you to understand the most common outcomes after an inspection.
1. Coverage is denied - your insurance claim may be denied due to exclusion or lock of coverage for a loss type i.e. normal wear and tear.
2. Coverage is approved for a repair - Insurance companies may choose to allow for a repair rather than full replacement. 
3. Coverage is approved for full replacement - a full roof replacement may be allowed when extensive damage is found or the roof's functionality is compromised. 
4. No coverage Decision - In many instances the adjuster attending the inspection may not be the one denying or approving a claim rather their job is to simply document with data and photos his or her findings. The coverage decision is delegated to an inside or desk adjuster who works at the Insurer's main offices.  
You have the right to a reinspection when a claim is denied or underpaid. Your PA will advise you as to what next steps should be taken
.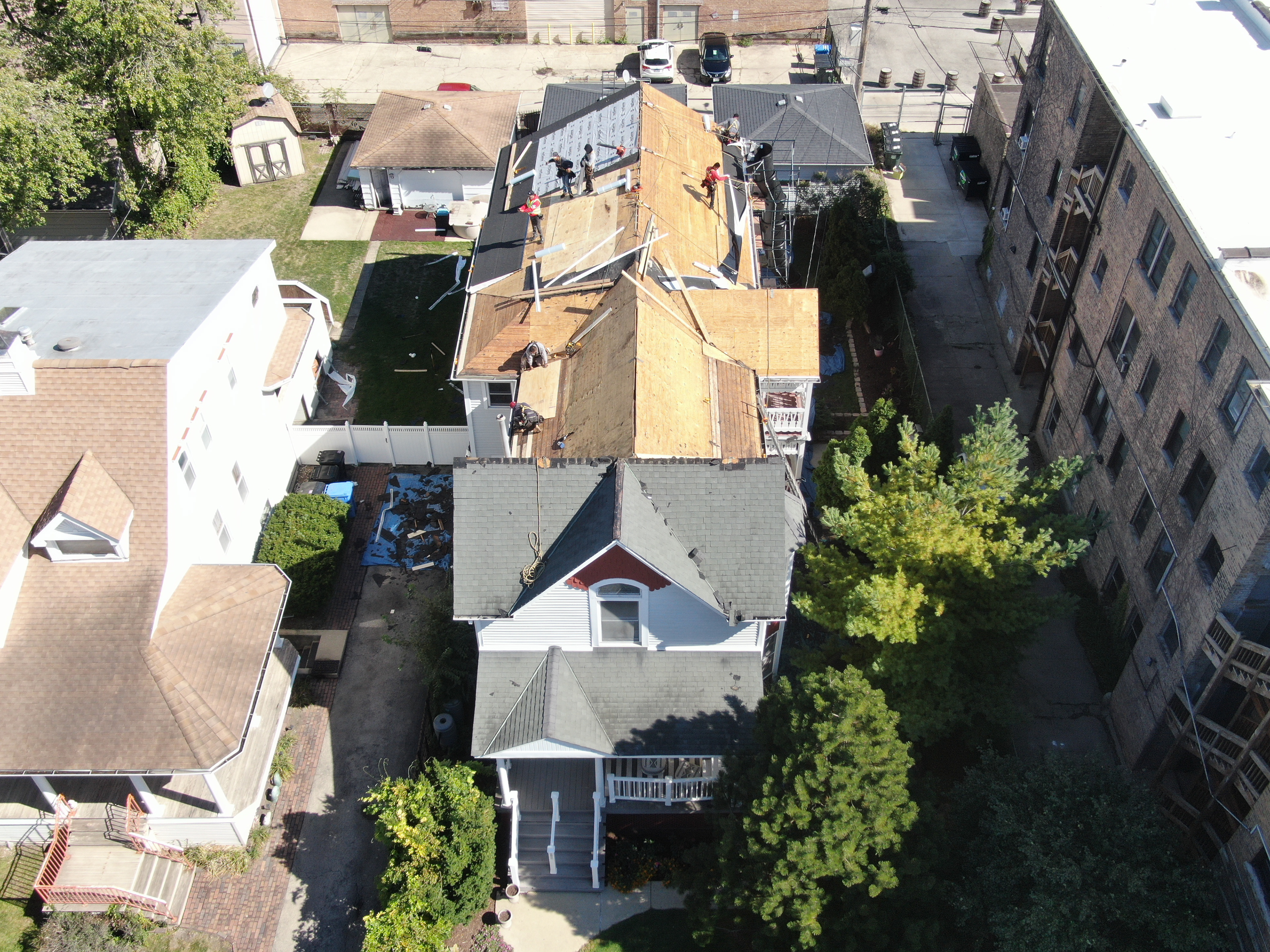 2020 Hail Damage Claim by Pablo A. 
The following is the scope of work provided with my PA services:
1. FREE Roof Inspection. To schedule your appointment call 708.886.1541 or complete the form online. During the initial inspection we will inspect your property for damages, and review your policy.
2. Claim Evaluation. We will evaluate the initial cost to repair damages to determine if these repairs will exceed your deductible.
3. Emergency Repairs. Upon your authorization I can help with emergency repairs to prevent more damages.  
4. File The Claim. We will file the claim or assist you in filling your claim. You will be required to sign a Public Adjuster Contract should you decide for me to handle and represent your interest in the claim from that point on.
5. Detail Image Report. As part of my Public Adjuster services I will prepare a more in-depth damage report with images showing damages to your property using professional cameras including infrared scanners and drones where are allowed. 
6. Xactimate Report. I will write a detailed estimate using Xactimate to evaluate losses.
7. Onsite Inspections. I will schedule and attend appointments with your insurance company.
8. Supplement Reports. I will prepare estimates for additional repairs including providing supporting documentation for applicable local building codes when needed for the insurance company. 
I charge a percentage of the claim settlement. Our services are rendered on a contingency basis. My fees are incurred only when the claim is approved and paid. Other fees not included within the scope of my work can include engineering reports and appraisal services that may be needed in more complex claims or where a claim was denied.   
We serve the state of Illinois. We specialize in single family homes, apartment buildings, and mixed use properties (business and residential).
Complete the form below or call us at (708) 866-1541
Monday-Friday 9 am - 5 pm | Saturdays 9 am -2 pm
Your request has been sent. Thank you.
Free gutter clean up with any new roof
Multiple warranty options​​​​​​​ to choose from
100% customer satisfaction
Discounts for senior citizens, first responders and veterans
Financing is available​​​​​​​ for qualified owners