This stairway was removed and replaced in 2 days. The new stairway was built using pressure treaded pine and included 5 steps and a larger top landing 6 ft x 6 ft. We were able to save the existing concrete footing saving the owner the expense. 
​​​​​​​​​​​​​​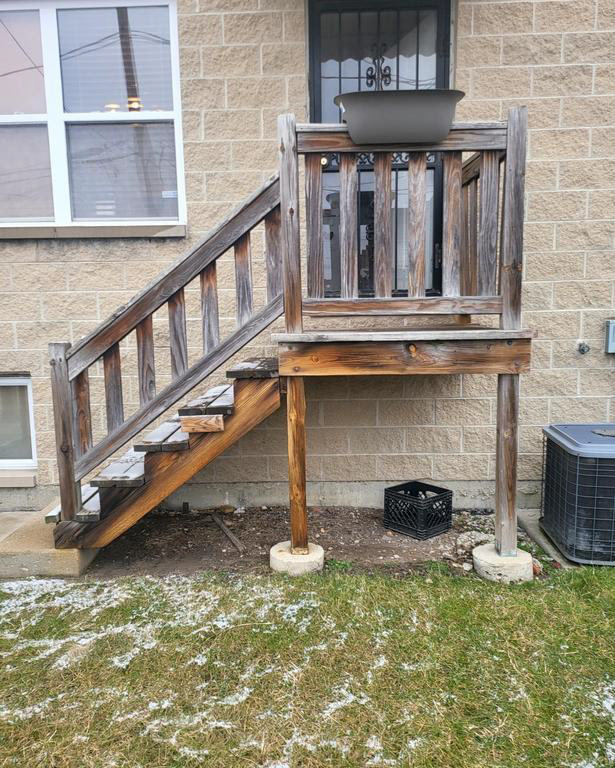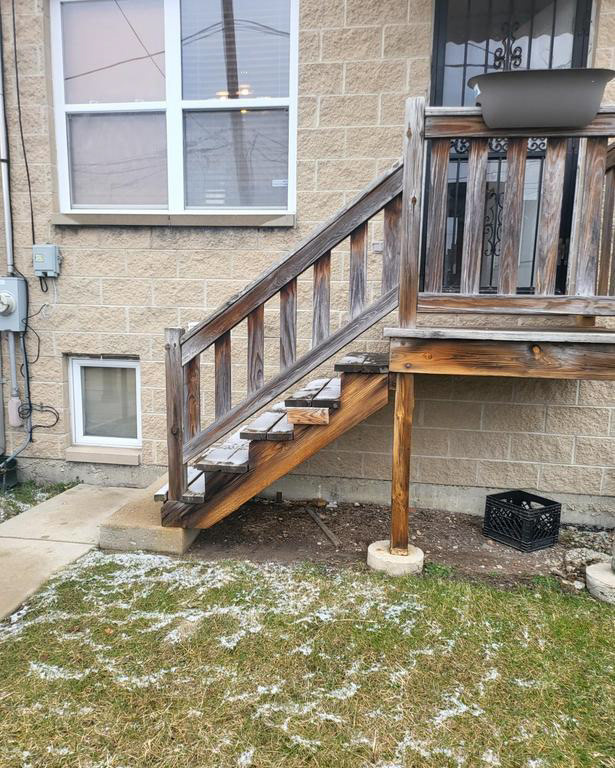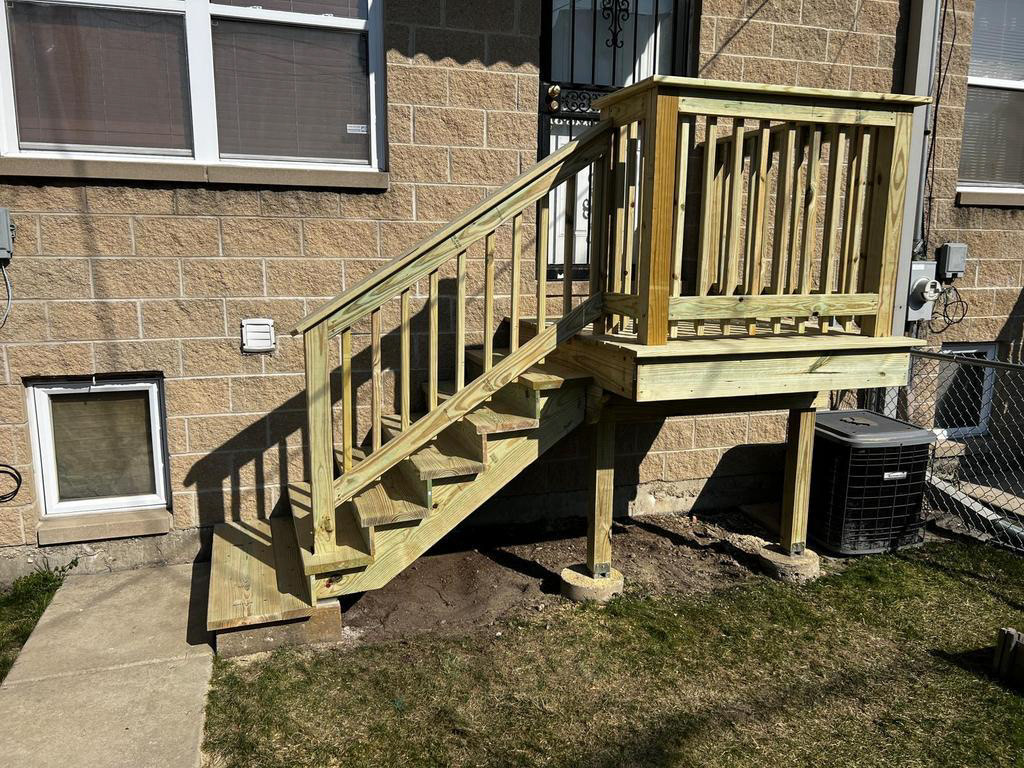 Complete the form below to schedule your appointment or for immediate costumer care call (708) 866-1541
Monday-Friday 9 am to 5 pm | Saturdays 9 am to 2 pm | Sundays-closed
​​​​​​​
Your message has been sent. Thank you!